Drama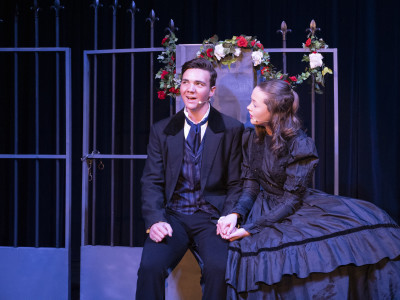 For those students wishing to enhance their acting skills, the Macarthur Amateur Theatrical Society (MATS) provides a vehicle for building confidence and developing play building skills.These students meet each week to be involved in improvisation activities and to build their understanding of performance. These students often perform on Drama Nights held each year to showcase the efforts of the HSC Drama students in preparation for their examinations, as well as taking roles in the Musicals and other performance events.
Previous productions featuring MATS members have included The Importance of Being Earnest, Our Town, Running up a Dress and Midsummer Nights Dream. MATS members are also involved in Theatre Sports and in regional competition.
At Macarthur, Drama is also offered as a HSC subject.