The Innovation and Research Centre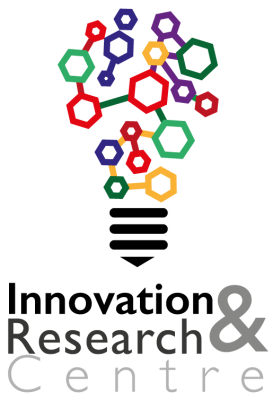 The Innovation and Research Centre (IRC) is housed in the Stoddart Centre and incorporates library facilities for Transition to Year 12 students. The Stoddart Centre is named to acknowledge the valuable service to the school by the Very Reverend Lindsay Stoddart, former Chairman of the School Council and former Dean of Hobart and Mrs Jan Stoddart, former Head of Libraries.
The IRC is a key resource of the school with flexible learning spaces and the goal of promoting innovation in learning and teaching. Macarthur's focus on developing an Enduring Understanding in our students through deeper and visible thinking is at the heart of the IRC.
The IRC is well supplied with both print and digital resources to support students in their learning and research. The staff of the IRC, lead by the Head of the Innovation and Research Centre, Mrs Rebecca Fitzpatrick, is on hand to assist students and teaching staff in the development of critical and creative thinking strategies. The IRC is also responsive to the changing curricular and instructional needs of the School.
Opening Hours
The IRC is open to Year 7 - Year 12 students before school from 7.45am, throughout Recess and Lunch as well as after school until 4.30pm. Year 5 and Year 6 students are welcome in the IRC during Lunchtime (excluding Wednesdays). On several days per week, the IRC hosts the Senior Study Nights. Further information regarding this is available from the Head of Senior School, Mrs Rebecca Joel.