The Gift of Education
Generations of parents, friends and supporters have contributed to Macarthur over its relatively brief and vibrant history. This growing tradition of giving has been a wonderful reflection of our strong school community.​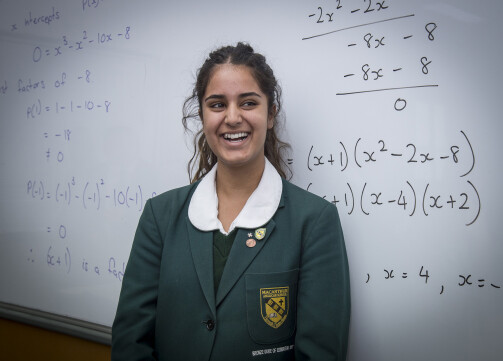 Our students live in a world that is changing faster than ever before and, as a school and a community, it is our duty to make sure they are equipped to face the challenges and opportunities that lie ahead. We cannot achieve this by standing still. We are determined to build a unique school of distinction in the Macarthur area, overflowing with quality facilities and unsurpassed opportunities. This is made possible through your support and generosity.
Use the embedded link to find out more about the Warren Integrated Studies HUB, which opened recently. The Junior School Expansion Project is currently under construction, with final design and tender negotiations taking place for the Music Expansion Project.
Macarthur offers a number of opportunities to donate to its growth and development. Tax-deductible donations can be made to the School Building Fund, the IRC Library Fund or Scholarship Fund. Non-tax-deductible donations can be made to the School's Future Fund. Donations to these funds and the Annual Appeal are available online at this site.
A special thank you to all who support Macarthur Anglican School through financial or in-kind support. Without your generosity we would not be able to provide the current facilities nor plan for future developments that will allowed us to be a school of distinction in the Macarthur area.