Scholarships at Macarthur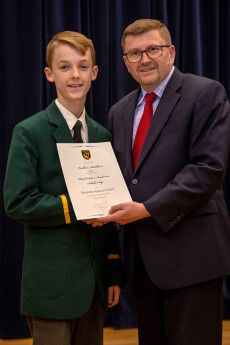 2024 Scholarship Applications open on 5 September 2022 and close 17 February 2023.
Scholarship Testing Day is 11 March 2023 (8.30am to 12.30pm).
Scholarship Application Fee: $360 ($250 application to Macarthur plus the testing fee of $110. Any student who has already paid the $250 for an application will have this amount deduced from the Scholarship Application Fee).
For all scholarship types, students will be selected for interview based on their portfolio. The portfolio documents are submitted on the Application Form.
Students who are not successful in being selected for an interview will not be refunded any part of the application fee however they will be able to sit the academic testing. Students unsuccessful in being invited to a Scholarship Interview may be offered an interview for the main round of Year 7, 2024 interviews for any remaining vacancies.
Students may send additional supporting documents following the end of year presentation at their current school. Supporting documents can be emailed to enrol@macarthur.nsw.edu.au and these will be added to their portfolio.
Any student applying for scholarship accepts the terms set out in the Guidelines for Scholarship document on the link below. Parents should read this carefully before applying for Scholarships. The checklists provided are a brief list of the information contained within the guidelines, and should not be considered as the full conditions of application.