Enrolling in Year 7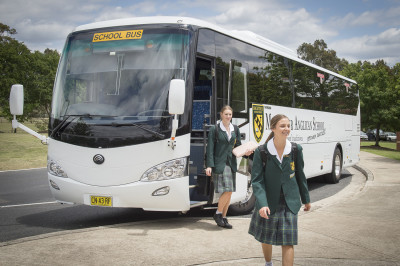 2023
Year 7 (2023) Academic Profiling and Orientation Day
The academic and pastoral care of our students is very important to us at Macarthur. As such we gather additional information through Academic Profiling. This is undertaken in the morning session. Students will be provided recess and lunch and will have a chance to mix with each other. For the afternoon session, students will be divided into groups for activities with the Year 11 Peer Support Team.
On this day, an orientation session is also conducted for parents where they can gain essential information on uniform, buses, music tuition, Christian groups, health care and volunteering opportunities.
| | |
| --- | --- |
| Academic Profiling and Orientation Day: | Thursday 22 September 2022 |
There are a number of key dates for parents who are considering enrolling their child at Macarthur in Year 7 in 2023. Interviews have commenced for students entering Year 7, 2023.
Year 7 (2023) Information Evening
This evening will provide families with the opportunity to hear about some of the important aspects of secondary education. The Acting Headmaster, Mr Andrew Kokic and key staff members will be available to meet families and answer questions.
| | |
| --- | --- |
| Information Evening | Wednesday 23 March 2022 |
| Time | 7:00pm |
| Where | Camden Civic Centre |
Year 7 (2023) Day at Macarthur
Year 7 (2023) are welcome to join us for a Day at Macarthur, joining in lessons and activities with their peer group. Students are divided into groups to experience secondary classes. This day is open to all students who wish to experience a Macarthur education. Students do not have to be enrolled to attend this day.
| | |
| --- | --- |
| Year 7 (2023) Day at Macarthur | Friday 25 March 2022 |
| Time | 8:00am - 2:30pm |
If you have any questions or need assistance in any way, please call our Registrar for Year 7 to 12, Mrs Karen Alchin by calling (02) 4647 5333 or by email at registrar@macarthur.nsw.edu.au.