Discover how you can help
What an exciting time this is in the life of Macarthur with the commencement of building works for the Warren Integrated Studies HUB. God, in his providential care of the School, has enabled the commencement of a wonderful new building as part of the wider ISB Precinct with seed funding from the generosity of parents and friends through previous Annual Appeals and Annual Fundraising Dinners. Thank you to those families who have given so generously over the past to this seed funding, which allowed us to undertake essential design works and seek Local Council approvals to build. Thank you also to those who have given to other building projects over the years. Your legacy is obvious for all to see.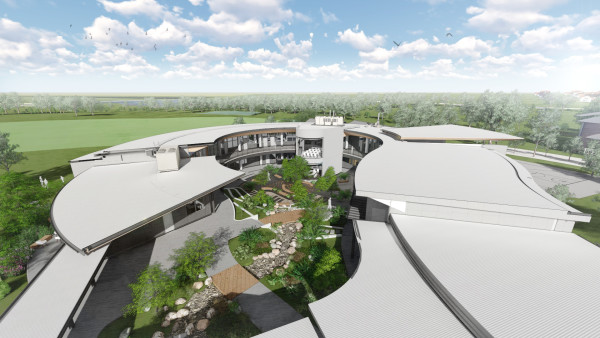 The Warren Integrated Studies HUB is a $12.5m project that is part of a broader Masterplan for the development of the campus. The Masterplan provides for an Integrated Studies Precinct ($20.5m when completed) of which the Warren Integrated Studies HUB is a major component. Phase Two of the precinct includes the repurposing of the to be vacated D&T buildings into six Mathematics Rooms and the addition of several Visual Arts Studios and a Gallery.
The Warren Integrated Studies HUB itself is split into Phase 1A and 1B. The final scope of the project to be completed in this Phase very depends on the generosity of supporters.
The School is very thankful to those who have either pledged money towards this project or already donated money. The early success of this fundraising effort is a testament to the community nature of this School.
If you would like to be part of this wonderful programme you can Donate online or download a Pledge Form with donation options over three years.